Experience the incredible foods of Marrakech with the city's original food tour company!
We're Marrakech's original food tour company and combine great food with great stories that make the city come to life. Operating since 2014, we show you the ins and outs of Morocco while supporting the local community and showcasing small vendors, producers and local businesses.

Spend the day with us or book several days for a food-filled adventure you won't forget. Marrakech Food Tours helps curious food lovers enjoy all Marrakech has to offer and promises you'll never leave hungry.
Our evening food tour takes you well beyond Jemma el Fna, the main square of Marrakech and off the beaten path.
Enjoy an artisan lunch, and visit 3 different workshops for a hands-on experience with traditional Moroccan crafts. This immersive tour ends with enjoying the food made at the start of the tour.
During the High Atlas Food Day, we'll drive 100km to visit the Ijoukak Valley, where we dive deep into local food traditions.
Do you want to hit the streets of Marrakech to do some shopping but would prefer the company – and navigation skills – of a licensed guide? With this private tour we'll help you do just that and stop for local snacks along the way.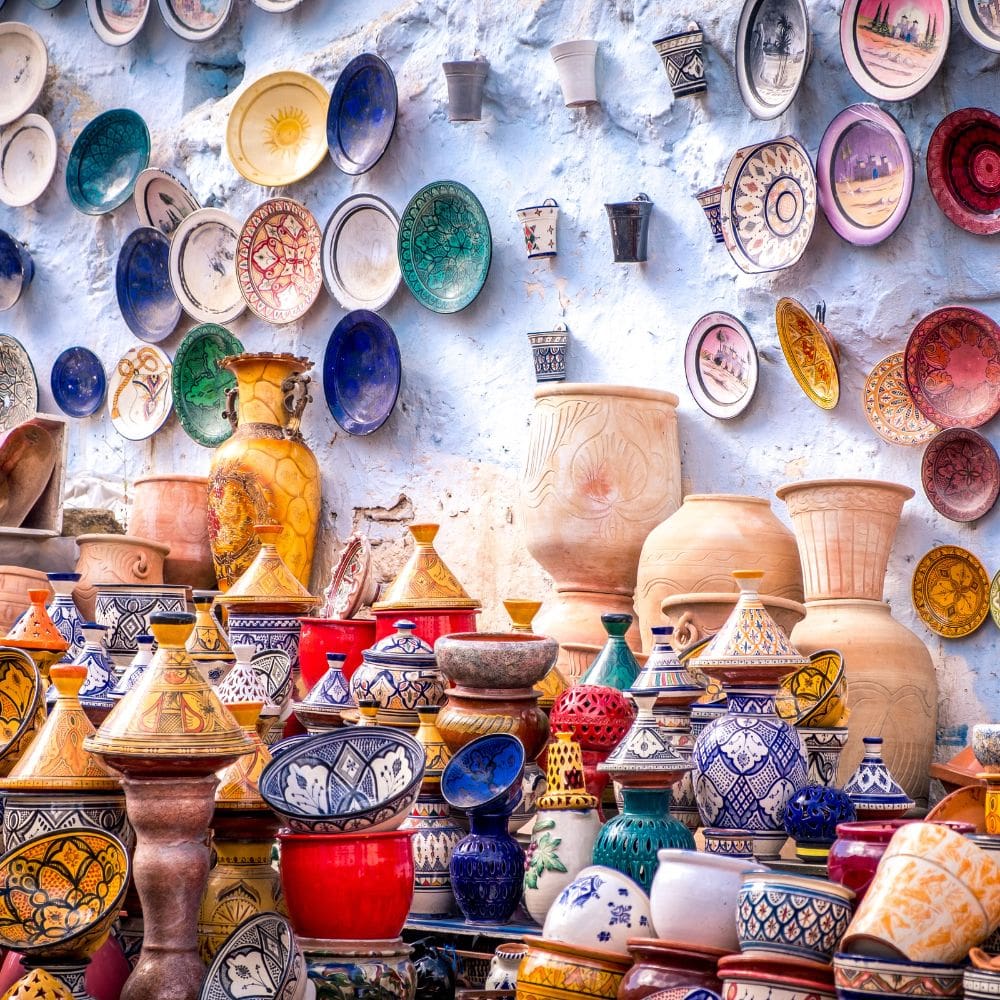 With this tour we'll walk the streets of Marrakech before the end of the fasting day for a glimpse of Ramadan in Morocco.
Visit the coastal city of Essaouira on this full-day trip and experience a different side of Morocco on a food tour.